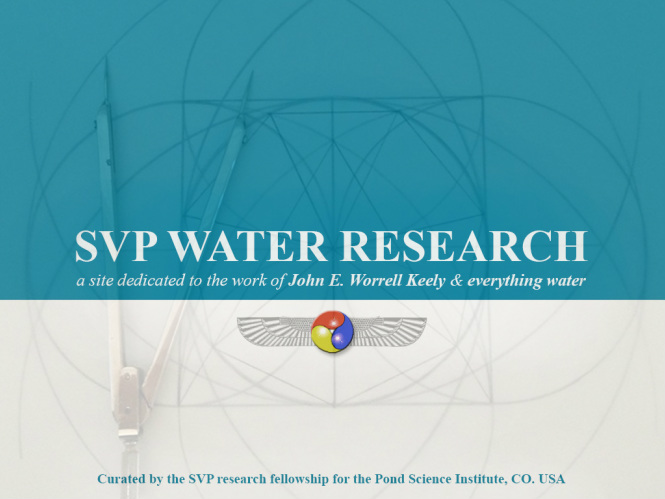 ---
John Ernst Worrell Keely
1827-1898
Discovery and development of
Sympathetic Vibratory Physics
, a sacred
Science
.
Compiled By
Dale Pond, Pond Science Institute
Keely
developed the famous
Keely Motor
(and
here
) from the 1860s into the 1880s when he shifted research from it to the
Musical Dynasphere
and other
Etheric
based
projects
. [see
Keelys Change of Base
]
Keely
is buried in
West Laurel Hill Cemetery
, Bala Cynwyd, Pennsylvania. [See
Keely Death Certificate
,
Keelys Last Will and Testament
,
A Monument for John Worrell Keely
and
Keely Chronology
]
Keely describing his work with Ether
"I shall not forestall an unproved conclusion, but fight step by step the dark paths I am exploring, knowing that, should I succeed in proving one single fact in science heretofore unknown, I shall in so doing be rewarded in the highest degree. In whatever direction the human mind travels it comes quickly to a boundary line which it cannot pass. There is a knowable field of research, bordered by an unknown tract. My experience teaches me how narrow in the strip of territory which belongs to the knowable, how very small the portion that has been traversed and taken possession of. The further we traverse this unknown territory, the stronger will become our faith in the immovable order of the world; for, at each advancing step, we find fresh fruits of the immutable laws that reign over all things,- from the falling apple, up to the thoughts, the words, the deeds, the will of man: and we find these laws irreversible and eternal, order and method reigning throughout the universe. Some details of this universal method have been worked up, and we know them by the names of 'gravitation.' 'chemical affinity.' 'nerve-power,' &c. These material certainties are as sacred as moral certainties. . . . The nearest approaches to a certainty is made through harmony with nature's laws. The surest media are those which nature has laid out in her wonderful workings. The man who deviates from these paths will suffer the penalty of a defeat, as is seen in the record of 'perpetual motion' seekers. I have been classed with such dreamers; but I find consolation in the thought that it is only by those men who are utterly ignorant of the great and marvellous truths which I have devoted my life to demonstrate and to bring within reach of all. I believe the time is near at hand when the principles of etheric evolution will be established, and when the world will be eager to recognize and accept a system that will certainly create a revolution for the highest benefits of mankind, inaugurating an era undreamed of by those who are now ignorant of the existence of this etheric force."
Progressive Science
http://pondscienceinstitute.on-rev.com/svpwiki/tiki-index.php?page=Keely
* Basic Principles of SVP -
Sympathetic Vibratory Physics
(
SVP
) incorporates several
basic principles
, elements or sub-systems. Learn More.
* Foundation laws of
SVP
Law of Assimilation
,
Law of Sympathetic Association
,
Law of Sympathetic Vibration
,
Law of Sympathetic Oscillation
,
Law of Attraction
,
Law of Balance
,
Rhythmic Balanced Interchange
; [see
Bjerknes Effect
]
* Visit The SVP Bookstore!
---
---
SVPWR News!
---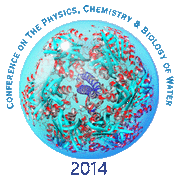 ---
---

---

My Hado Facebook connects you to everything Emoto!

Content produced by

Jeremy Pfeiffer

Lindsay Kemp
Learn about Dr Emoto's theories on Hado & Water. Gain a better understanding of the true power of your thoughts, words & emotions and their effect on water as well as world peace. Help support Dr Emoto's non profit organization - The Emoto Peace Project (EPP).


---

---

---

---

Keely's Laws of Being - The Nature and Dynamics of Vibration, Oscillation and Toroids

By Dale Pond

Dale Pond. Revision 2.0 - (07/02/14) This is an entirely rewritten edition (version 2.0) available now. What is new in this edition? New chapters, extensive rewrites of materials, additional new materials, more images and tables, Bibliography. More professionally typeset, includes hundreds of footnotes and references and near double the page count of previous editions.

This work describes the unseen (scalar) components of a vibration, their relationships and dynamical functions - based on Keely's proportions of 3, 6 and 9 as explained in Professor Daniel Brinton's Laws of Being. This book is a follow-up (volume II) of The Physics of Love published in 1994. The forces described in this book are the unseen (scalar) forces Keely manipulated to achieve some of the remarkable feats of science and engineering accredited to him yet not understood by the rest of us. Everything in the universe vibrates. "In the wave lies the secret of Creation." (Walter Russell) Therefore by understanding the inner nature of vibration (wave = vibration) we can have a more accurate view of nature and what makes it tick. These forces, working in specific combinations of proportions of 3, 6 and 9 are the very wheel work of nature as they govern all vibrations or matter and manifestations as energy and force. Many have offered the Tesla quote: "If you only knew the magnificence of the 3, 6 and 9, then you would have a key to the universe." Nikola Tesla. But no reference has ever been found (to date) that Tesla ever said this. In my search to find the source of this quote I did encounter many references where Keely spoke about these numbers. As I dug deeper into the Keely literature it became obvious there is something here that needs to be explored and developed. And that is exactly what I did with this new book. Have you ever wondered why the poles of a magnet or electric current are different from each other? What makes one pole different from the other pole? According to Keely poles of a current are effects of subtler forces (scalar), three in number. By identifying and manipulating the proportions of the mix of these causative forces the poles can be mixed, switched from one to the other or turned on or off at various power levels - not unlike Russell's "rhythmic balanced interchange" of switching polarities. What would it mean to your research and inventions if you could switch polarities between poles and regulate their power levels? 184 pages, 8 1/2" X 11", Perfect Binding.

Purchase here!
Keely's Laws of Being - Nature of Vibration and Toroids

---

---

Blacklight Power - Important News release

By Dale Pond

April 4, 2014 - BlackLight Power, Inc. Announces Sustained Production of Electricity Using Photovoltaic Conversion of the Millions of Watts of BrilliantPlasma Formed by the Reaction of Water to a More Stable Form of Hydrogen

CRANBURY, N.J. - (BUSINESS WIRE) - BlackLight Power, Inc. today announces that it achieved sustained

electricity

production from a primary new energy source by using photovoltaic technology to transform brilliant

plasma

, with power comprising millions of watts of

light

, directly into

electricity

. By applying a very high current through its proprietary water-based solid fuel in BlackLight Power's breakthrough Solid Fuel-Catalyst-Induced-Hydrino-Transition (

SF-CIHT

) technology, water ignites into brilliant

plasma

, an extraordinary bright flash of extraordinary optical power that has a power density of over 1,000,000 times that of any prior controllable reaction. Remarkably, the

light

emitted from the

plasma

is nearly a perfect spectral equivalent of the Sun, but at 50,000 times the

intensity

. BlackLight Power has now successfully converted the brilliant

plasma

directly into

electricity

using photovoltaic cells (solar cells) which have been increasingly perfected to convert the Sun

spectrum

into

electricity

for more than five decades costing an estimated $1 trillion.

---

SVP is quite interested in BlackPower's achievement as from what we understand of their process it appears to parallel Keely's work of

liberating power from dissociated water

. I first heard of Mills' work in the very early 1990s. In his earlier writings he often references "Dynaspheres" in reference to his ideas of molecules and atoms. I often wondered where he got his initial insights. Check out this original article "

Etheric Force Identified as Dynaspheric Force

" by Clara Bloomfield-Moore.

---

A Lost Treasure - Hundreds of unseen Keely Chronology articlesCompiled by Dale Pond


A few weeks ago I stumbled upon a treasure trove of Keely articles. My first search in it turned up between 200-300 articles about Keely. Not every one of these pertains to John Worrell Keely but the bulk do. Later I did a better search and turned up between 2500 and 3000 articles. I did manage to download and wiki a dozen or so of these articles. Time here is at a premium and divided between many things having priority so I am not currently able to download all these articles. Check out this page to see what is just waiting for us to dig into. If you have time and would like to help email me <

dalesvp@centurylink.net

>. This source would be good to search out others as well such as Nikola Tesla. See

Keely Chronology

.

---

Jacques Benveniste - A TRUE LEGEND AMONG MYTHS

by

Anton Fedorenko

,

Jeremy Pfeiffer

Jacques Benveniste - The Restoration of an Outstanding French Scientist

In the visage of our beloved science,

the time is now upon us to restore justice

by giving tribute to a man who has devoted himself wholeheartedly and suffered for his beliefs.

In 2014, 26 years has passed since the J. Benveniste publication in the Nature journal, from which came the discovery phenomena journalists now call "Memory of Water". Because his experiments were contrary to current knowledge and concepts, Jacques Benveniste had been rejected by the scientific community, deprived of laboratory accesses and dismissed from the INSERM in Paris. His profound research had damaging implications to the reputation of the institution that once embraced his work.

The Presented materials stand as a foundation for the justification of Jacques Benveniste and his research discoveries.

The discoveries by Benveniste has a great social value and these phenomena have vast applications in deferent areas of human activity. It is needed to expand the researches of "Informational Copies" (

IC

) of material media.

Jacques Benveniste was a Great French Scientist unfairly rejected by the scientific community and misunderstood by his contemporaries.

Please, join us in our righteous efforts by signing onto our international initiative group. Our main initiative is the restoration of the honest name Jacques Benveniste.

---

---

SVP Documentary developing

By Jeremy Pfeiffer

Pond Science Institute begins production in spring 2014 for an upcoming documentary film based on Dale Pond's latest book: "The Nature and Dynamics of Vibration and Toroids."

In this feature length educational documentary,

Delta Spectrum Research

and

Pond Science Institute

founder

Dale Pond

, describes the unseen (scalar) components of vibration and toroids, their relationships and dynamical functions – based on Keely's proportions of 3, 6 and 9 as explained in

Professor Daniel Brinton

's (University of Pennsylvania) summary of Keely's working principles –

The Laws of Being

.

The film will take viewers on an exploratory journey upon the very breadths of our miraculous human experiences here on Earth; thus revealing deeper insights into ourselves and the sympathetic vibratory physics that governs our natural universal existence.

SVP (

sympathetic vibratory physics

) imaging researcher and veteran documentary film maker

Jeremy Pfeiffer

embarks on a long awaited journey to present what he describes as "a story of lifetimes."

"

As mind, body, and spirit embodiments, we are ultimately stewards to ourselves, each other, and to the planet. As these keepers, we have a responsibility to survey the status quo of society's engines, question its timings, and ultimately graduate their synthetic designs into a natural harmonic state of being. Evolving creatively to integrate natural concepts, ideals, and solutions thus setting a rhythm for a healthy heart. This is what this film addresses.

"

Release Scheduled for Summer 2015

---

---

---

Gongs of our Solar System

Music of The Spheres


with Sotantar Suraj
The Gong is the first and lastinstrument for the human
mind, there is only one thing that
can supersede and command
the human mind, the sound of
the Gong"

-Yogi Bhajan, Master of Kundalini Yoga

The existence of the Gong dates back to the Bronze Age, around 3500 BC. Evidence suggests that the Gongs existed at this time in Mesopotamia. Myth has it that sacred gongs included pieces of meteorites that fell from the heavens. Since the time of Buddha in 600BC, all sacred Chinese gongs have been inscribed with the two Mandarin Chinese characters "Tai Loi", which means "Happiness has Arrived", sweeping the darkness by bringing in the Light. The gong ancient use was as an initiation tool for enlightenment, etheric projection and exorcism of negative spirits. It has also been used by Tibetan monks, and the Chinese, for centuries as an aid to meditation...

Read More

---

Earth Gong Water Cymatic

---

Special Announcement!
Bosnian Water Samples
By J. Pfeiffer

Project manager Jeremy Pfeiffer (SVPWR) along with lead scientific researcher Anton Fedorenko (Moscow Institute of Physics and Technology) will be conducting Photon Emissions testing on water samples taken from inside and around the site location known as "The Bosnian Pyramid of the Sun".

The research team will document and present their findings at the 5th annual International Scientific Conference about the Bosnian Valley of the Pyramids (ICBP 2014).


---

In 2005 Director of Center for Archaeology at the American University in Bosnia-Herzegovina and Principal Investigator of Bosnian Pyramid project Dr. Sam Semir Osmanagich, Ph.D. discovered ancient pyramidal complex in Visoko (Bosnia-Herzegovina) which consists of five colossal stone structures in the shape of the pyramid with extensive pre-historical underground tunnel network.

Bosnian Pyramids - Discovery and Road to Recognition

http://semirosmanagic.com/en/bosnian_pyramid.html

"The project is commissioned by Marta Thomas (Sacred Site Foundation of South Africa) and Dr. Osmanagich. Our goal will be to conduct preliminary academic level scientific research on the water from this location in and around Visoko Bosnia-Herzengovina. Our research findings will be documented and offered as open source data to further the scientific investigation of The Bosnian Pyramid of the Sun".
---
---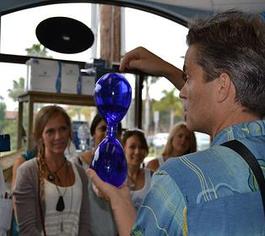 ---
A.M.O.R.E is an acronym for the following water structuring process:
Alkalized
Pure Water free of any 'dissolved solids' or other substances – just H2O – is pH neutral, meaning it has a pH reading of 7. Most tap water and unhealthy foods have an acidifying effect on the body, leading to a condition know asAcidosis. Aqua A.M.O.R.E.™ has a pH level at a healthy 8.5 to 9.5*, which means it is alkaline without being over-the-top. In general, alkalinity promotes and maintains health; acidity tears it down (much like acid rain in nature). While some acidity is natural and necessary, most people suffer from being too acidic (Acidosis). Many nutritionists and scientists have proven that much of today's ill health – ranging from cancer, diabetes, obesity, weak immunity, hypertension, etc. – is due in part to this chronic acidosis – the over-acidification of the body - from the consumption of foods and liquids that are overly acidifying (ex: junk foods, sodas, coffee, sugar, red meat, etc.) Drinking alkaline waters offers a convenient and safe way to provide the extra boost necessary to bring our bodies into balance. Like drinking a liquid anti-oxidant, alkaline water is naturally detoxifying, health-enhancing and immune-boosting.
Mineralized
Mineralized water is the way nature intends water to be – water that has completed a whole hydrological cycle, and is at the point in that cycle in which scientists like Viktor Schauberger considered it to be "at peak ripeness." While modern filtration systems may be effective in filtering and cleansing water, they do not discriminate between a
healthy
mineral and an
unhealthy
contaminate, so the water is stripped of the bad
and
the good, essentially making it "empty." While Aquae A.M.O.R.E.™ is thoroughly cleansed through the reverse-osmosis purification process (yes, it is
ultra-pure
before we start the rejuvenation process which we call Aquae A.M.O.R.E
.™
), it is supplemented with a healthy, broad-spectrum array of 72 ocean & plant derived trace & ultra-trace minerals and electrolytes in a naturally occuring relative ratio, that makes for a more nourishing and wholesome, super-hydrating "wetter" water, and a water that is closest to that 'peak ripeness' nature intended.
Oxygenated
Oxygenated water occurs organically in nature as it meanders, dances, and bubbles through rivers and streams, creating a water that is organically effervescent and rich with dissolved oxygen molecules. Through simple but effective hydra-technology, Aquae A.M.O.R.E.™ emulates the movement of an actively flowing river and its occasional waterfalls to better aerate, and hence, oxygenate the water. Drinking oxygenated water has been shown to increase a person's energy, boost immunity, and decrease the existence of bacteria, viruses, and pathogens in the body – all the qualities that are useful for today's busy, multi-tasking lifestyle.
Restructured
Restructured water is based on the scientifically-proven theory that water molecules, much like the quartz crystal in a computer chip, have the capacity to receive, store, and transmit information. According to Dr. Linus Pauling (Nobel Prize winner in Biochemistry) and Dr. Masaru Emoto (well-known scientist and author of
Messages in Water)
, water memory can transfer information from one water molecule to another. Thus, concerns with the
purity
of water are neither shallow nor one-dimensional; it is one that should be addressed wholistically and from multiple levels, includingmolecularly
and
vibrationally. From this perspective, California's
toilet-to-tap phenomenon
, especially in the LA and OC areas, where wastewater is turned into faucet water intended for drinking, is indeed, a crisis –
energetically.
Realizing such, Aquae A.M.O.R.E.™ uses informational and vibrational sound technology to
re-imprint,
and thus,
re-structure
the water (similar to a re-writable DVD), turning something that may be potentially polluting on a vibrational level, to something that is nourishing and life-enhancing, as it is infused with intentions, words, music, and sounds - the very vibrations - of positivity, vitality, and love.
Energized
Energized water is essentially water that has been revitalized through the movement of nature, especially as it undulates in circular, spiral formations. Using advanced
vortex technology
based on the theories of Viktor Schauberger, Austrian naturalist and inventor, we revitalize Aquae A.M.O.R.E.™ by having the water flow physically in spiral, vortex movements, as well as energetically through resonance technology via specially-designed vortex energizers filled with
imploded water
.
For more information visit: www.thewaterbrewery.com
---

Excerpts from the
Pond Science Institute video archives
---
---